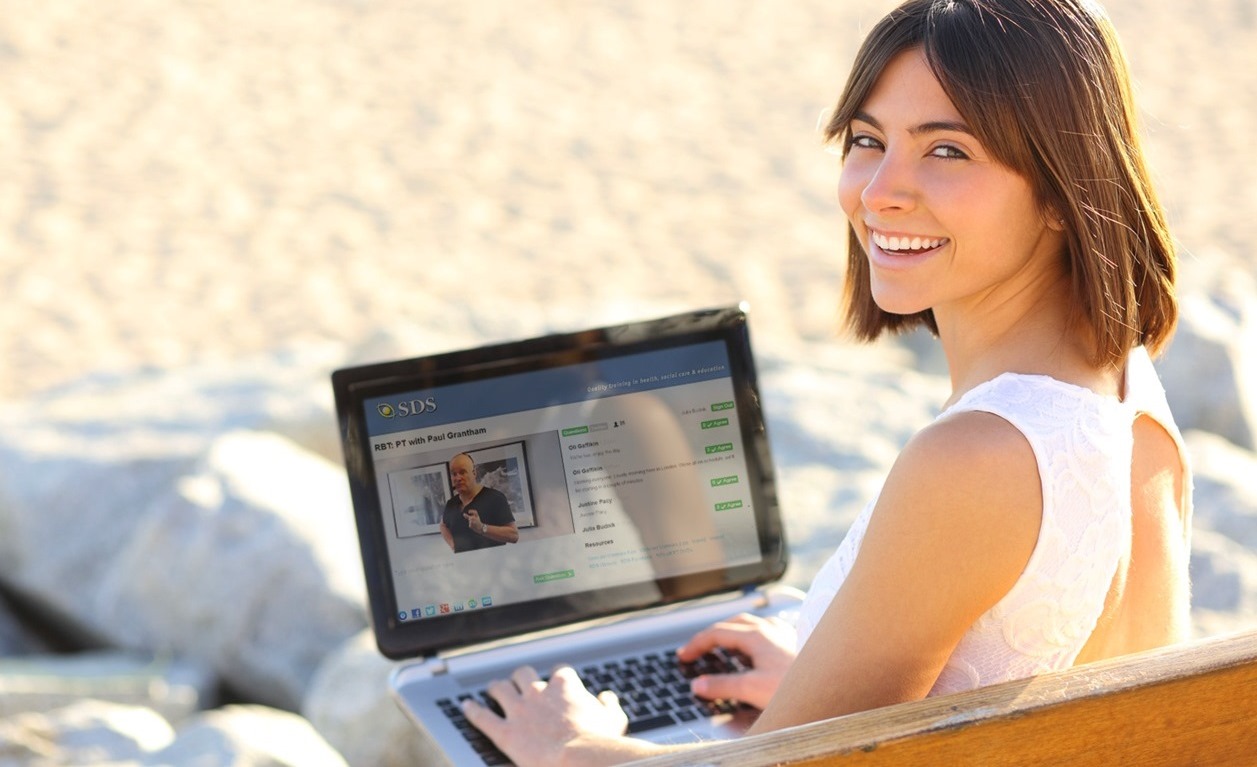 Here you can book your place on SDS courses that have taken place in the past.
You can purchase a Webcast Recording in exactly the same way you would book a place on any of our events, and watch it in your own time, at your own pace.
You see, hear and experience the seminar as if in real time through your laptop, tablet or PC Screen. You see and hear the presenter, their therapy demonstrations, Q&A sessions etc. Their PowerPoint slides are shown to you on a separate screen alongside the video footage. You can also print and open the handouts and any worksheets available to the participants in the room.
In all these ways you experience the course as if you were there in person, with one big difference – you choose the time that is most convenient to you and watch the course at the pace that suites you. Not to mention – you avoid travel costs and delays.
FAQ:
Q: How will I access the Webcast Recording?
A: The Webcast Recording is accessed through a special private webpage on the SDS Seminars website. Once your payment has been received, we'll send you your confirmation with the log in details.
Q: Will it work on my computer?
A: The recordings work on any web-connected computer, tablet or laptop with speakers and a reasonable broadband connection. If you can access the SDS Seminars website and can watch videos on YouTube, it shouldn't be a major problem. There may be occasional outages due to your local broadband connection but at worst these might produce occasional freezing that can be resolved by refreshing your screen. No software download or phone is required.
Q: Is there a time limit?
A: Yes, from the day of receiving your confirmation email, you have 60 days to complete the course.
Q: Do I still get a CPD Certificate stating the number of training hours if I watch a recording?
A: Yes. We monitor your hours and will issue a Certificate once the hours have been completed. Please email us once you've completed the course, to prompt our response.