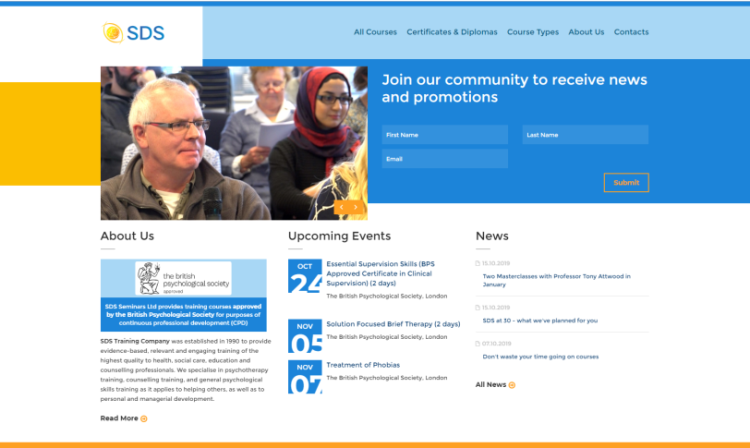 NEW WEBSITE
---
WE HAVE JUST LAUNCHED OUR NEW WEBSITE
Developing it took a while – but the result is wonderful. We will be writing to you in the next few weeks introducing some new features, but at a glance, our new website:
As you can guess, we are all very excited about this new website – we've put a lot of efforts into its development, but what is most important for us is to now that you like it.
CAN WE ASK YOU PLEASE:
To have a look at the new website, browse it, try to find a course you are interested in, or tutor you would like to see and –
LET US KNOW WHAT YOU THINK.
Write to Dr Julia Budnik: info@sds-seminars.com
We are looking forward to hearing from you.