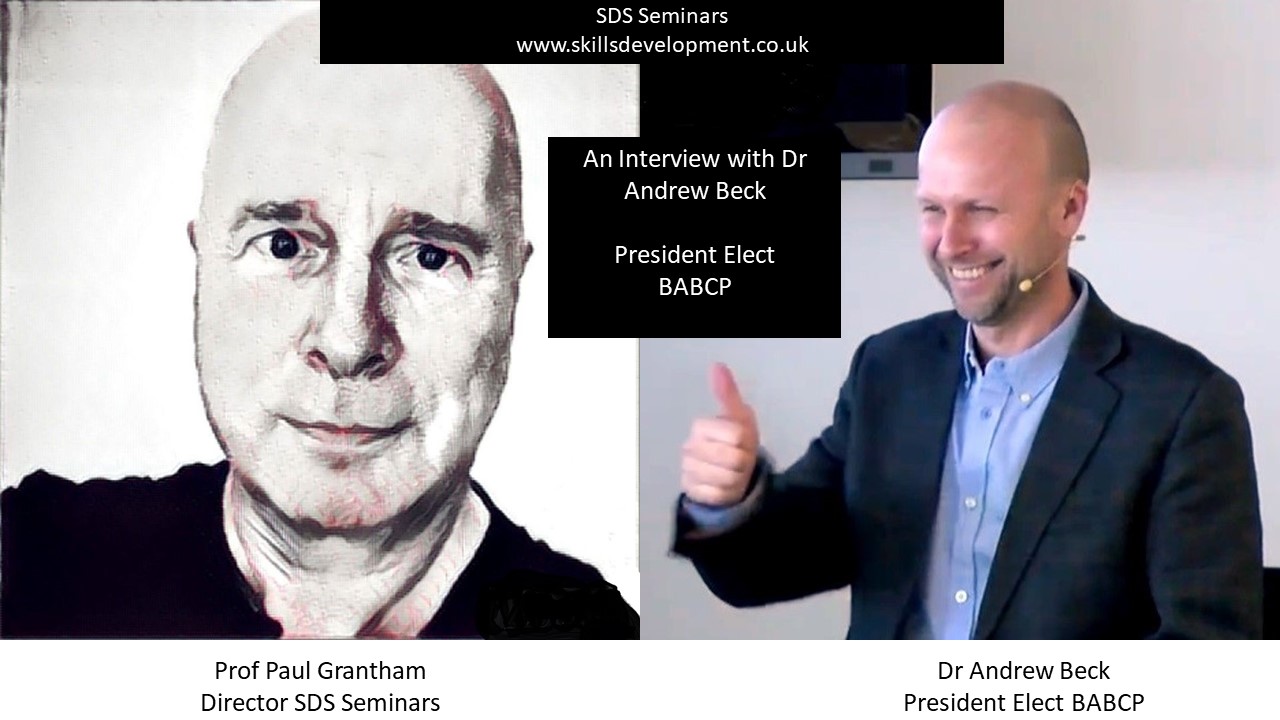 FULL interview with Andrew Beck, SDS course tutor and new BABCP President Elect
---
Paul Grantham, Director of SDS Seminars has just completed his first full interview with Dr Andrew Beck.
Andrew designed and also partly delivers SDS' Certificate in CBT for Children & Adolescents.
He's also the new President Elect of The British Association of Behavioural & Cognitive Psychotherapies (BABCP).
He talks in depth about why he's so excited about the Certificate course as well as the challenges and opportunities for the BABCP in the future.
You can listen to the FULL interview here on the SDS website on the Video tab of following pages: