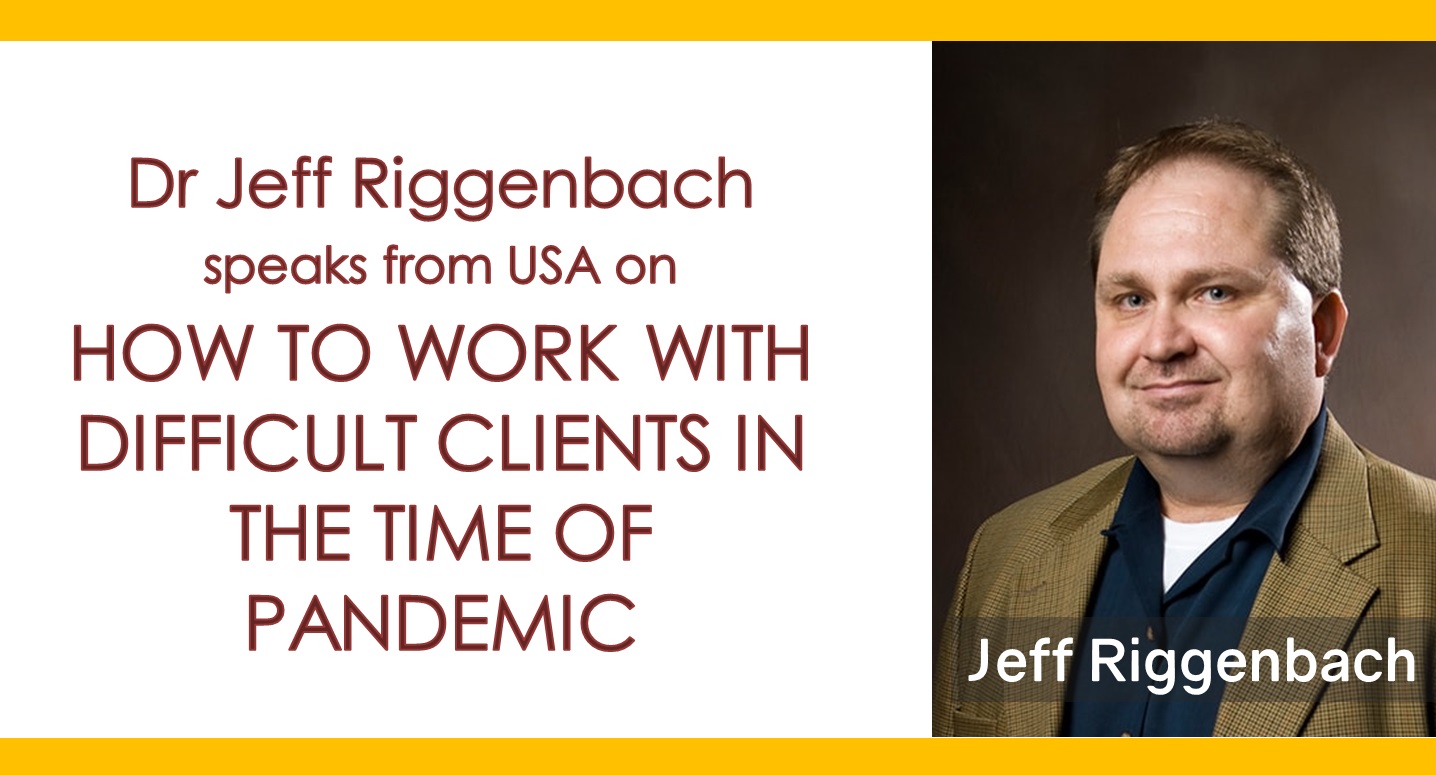 Free Materials on Dealing with Difficult Clients during the Pandemic
---
Free materials on Dealing with Difficult Clients during the Pandemic
With Dr Jeff Riggenbach, LIVE from the U.S.
Some feedback from the Thursday's session:
Jeff has been inspirational, thank you - I could listen to him all evening!
Really great, what an engaging speaker!
Wonderful to have reminders of the wisdom especially re difference of getting through the crisis vs promoting psychological change. Many thanks!
Thanks a lot Jeff! Very interesting session. I wish we had more time to go in more detail.
Thank you - excellent and engaging!
Thanks that was amazing! Food for thought.
Fabulous session - really enjoyed this. Thank you so much!
Thank you Jeff for sharing your knowledge and insights. .
Thank you, Julia and Paul, these sessions are excellent!
Really good. Thanks so much Julia, Jeff and Paul.
Jeff, it was great to listen to you. Thank you!
Thank you so much for a helpful and generous presentation!
Thank you to Jeff for an interesting and engaging presentation. Thank you to the SDS team for your time and effort.
Thank you -- so fantastic to be able to access something so informative for free . Really really appreciate it!
Fantastic, am signing up for 2 day class!
To book Two-Day Masterclass Integrated CBT for Difficult to Work with Clients with Dr Jeff Riggenbach live from the USA CLICK HERE
Dates for this training: 25 - 26 June 2020