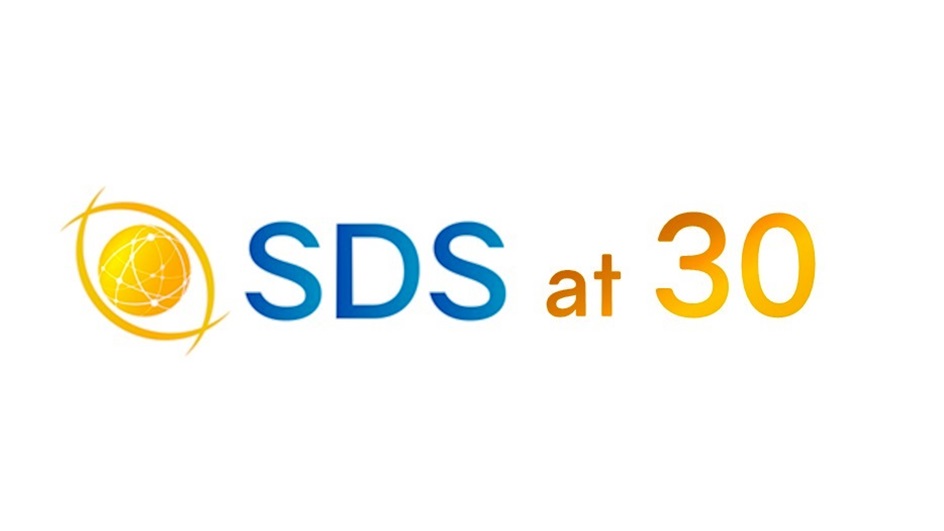 SDS at 30 - what we've planned for you
---
August 1990 was a long time ago. New Kids on the Block were storming the Charts, Thatch looked secure and the average UK house price was £72K. In the therapy field, Windy Dryden was already a legend despite still being 2 years away from being appointed the UK's 1st Professor of Counselling, IAPT wasn't even a glint in David Clark's eye and if you'd mentioned Third Wave people would've thought you've taken up surfing.
August 1990 however was also when The Skills Development Service was born. From the humble beginnings of two courses on "Group Skills" and "Skills For Anxiety Management", now, 30 years later, we have provided a service to over 172,000 delegates, have all our courses Approved by The British Psychological Society and deliver training from major international figures – not just in London but all over the world – via our unique bespoke Interactive Webcast System [IWS].
As we head towards our 30th Anniversary in 2020, we know we owe it all to you. We are planning a HUGE celebration for you and we've decided to start the party early. Excited? You should be.
Firstly, we've got a number of mega-discounts on super-early bird bookings (up to £100) IF you book before midnight 30th September 2019. But we aren't going to tell you on which courses. I know you think this is mean, but view it like a party game with real prizes. Plus, we – of course – want you to explore everything our website has to offer.
Secondly, we are starting to line up the biggest selection of training you'd have ever seen. You need to start planning now because I don't think there's anything you'll want to miss out on.
Where to start?
We had a real coup earlier this year in attracting Professor Tony Attwood from Australia to deliver a Master Class for us on CBT for ASD. In early 2020 we have a unique and exclusive arrangement with him to webcast TWO of his LIVE events. If you want to learn with THE world expert on ASD and to ask him questions but are too far away, you can join him by Live Interactive Webcast for Children and Adolescents with Autism on 16-17 January 2020 and Girls and Women with Autism on 18 January 2020. But do book NOW, places are very limited on the webcast.
Windy Dryden was THE UK cognitive therapy writer and practitioner in 1990. Today, as an Emeritus Professor he is still at the cutting edge of new developments in counselling and psychotherapy. His Single-Session Therapy (SST) has already led him to publishing FOUR books on the topic and garnered him applause from as far afield as the US and Romania. On [28 January 2020[(/courses/single-session-therapy/) he's leading a course with us on SST. If you want to find out what it is and why you need it, you should sign up now. Whatever modality you work in, if you have difficult-to-engage clients, those looking for brief outreach or coaching or simply seem to have clients who drop out after a first session, you can't afford to miss this. Windy is not only a brilliant presenter, but one of the very few therapists who is not afraid of demonstrating his skills live in front of the audience. Come and witness his highly skilful demonstrations and learn from an expert. Book Now.
Having mentioned Third Wave CBT earlier, let's look at what we have there. Chris Irons of the Compassionate Mind Foundation has a new book out - The Compassionate Mind Approach to Difficult Emotions - and he's leading a two day course with us on Compassion Focused Therapy on 21-22 November 2019.
Catherine Parker – the Chair of the BABCP DBT SIG – is leading both the DBT Skills Training Module on Interpersonal Effectiveness on 9 October 2019 AND the two day general overview of Dialectical Behaviour Therapy on 5-6 December 2019.
All of these are stand-alone trainings as well as a part of The BPS Approved Certificate in Third Wave Therapies / The BPS Approved Certificate in Dialectical Behaviour Therapy.
Further DBT Skills Group courses and Third Wave Modules will be coming up in 2020 if you're interested in obtaining the whole Certificates but have missed out on any of the earlier modules. We will be sending you further details shortly but you can also find them here.
In 2019 we started our British Psychological Society Approved Certificate in CBT for Children & Adolescents. The response has been staggering both from participants who've taken the course at the BPS in London as well as those who've joined via Live Interactive Webcast from across the world.
To crown this very successful course, we are delighted that the course designer and one of its main trainers – Dr Andrew Beck – has just been elected President of The British Association of Behaviour and Cognitive Psychotherapies (BABCP) the lead body for CBT in the UK. Fantastic news! Want to train with him? Read on.
Whether you've completed some modules but not all, or alternatively, wish to start the whole BPS Approved Certificate from scratch, we're running all the CBT for Children & Adolescents modules again in 2020. Book Here.
For those of you who are fed up with pathology-based approaches to helping clients, you have a rare chance to infect your practice with optimism by signing up with me - Professor Paul Grantham – for Solution Focused Brief Therapy on 5-6 November 2019 as well as for Positive Psychotherapy – Supercharge Your Practice on 24 January 2020. These strength-based approaches work both as stand-alone as well as integrating well with whatever modality you work with. They also have the added "plus" of finessing a large number of process issues that cause client resistance. Tempted to find out more? Well… you'll need to act quickly because it's the last time I will be directly running these courses. Why? Simply because I've only got so much time and I have a number of new interests to fit in. So book now.
There are also a host of other "goodies" coming up later in 2020. You'll be getting more info in a later email.
But just as a taster:
We have a unique and exclusive relationship with Professor Stephen Rollnick – the creator of Motivational Interviewing – he is to deliver a Masterclass for us on The Future of Motivational Interviewing.
Jeff Riggenbach will be travelling all the way from Oklahoma to share his unique therapy programme on Integrated CBT for Complex Clients. I know you'll just LOVE what you'll be learning from him.
Our CBT Master Practitioner Diploma is being restructured to make it easier to complete and my colleague Dr Julia Budnik will be contacting you shortly with further details
PLUS we've got a few more surprises up our sleeve, which we'll gradually reveal over the next few months. Because what's a 30th Birthday unless there's a few party crackers along the way.