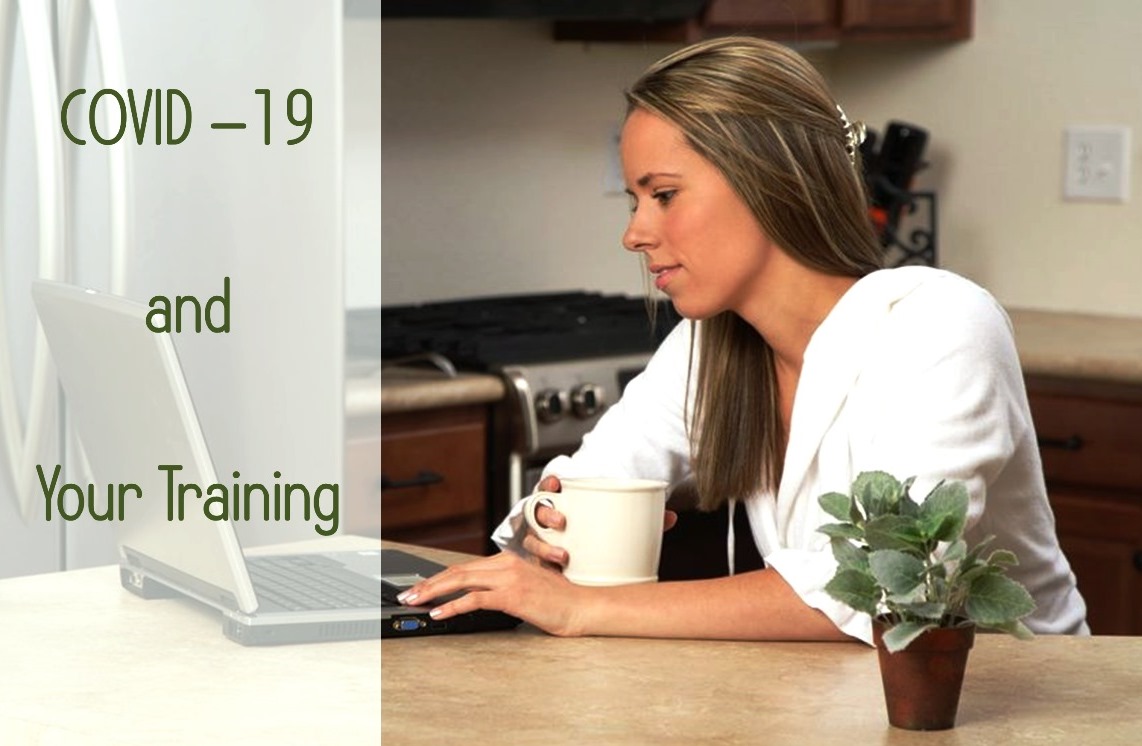 COVID-19 and Your Training
---
Needless to say, the last few weeks have been very challenging as we grapple with the health, safety and economic effects of the COVID-19 virus spread. Our top priority has been to ensure the safety of our employees and customers, and we are responding accordingly.
While we cannot predict the future, we wanted to let you, our customers and colleagues, know how we are addressing the epidemic and what you can expect from us in the near future.
To the best of our ability, we are going to continue doing what we do best, which is to provide you with evidence-based training in psychology, counselling and psychotherapy, and we are in a good position to offer you this from the comfort of your own home, without safety risks to you, your loved ones or colleagues.
We are technologically equipped to deliver our training events to you in a variety of ways:
• Starting this week our live events will be delivered to you via our Interactive Webcasts with trainers participating LIVE in the group chat, answering all your questions, commenting in discussions and giving advice. It was a tremendous effort by our whole team that made this solution possible – come and check it out – we are sure you will like this way of learning. The next events that will be available in this format are; Working with Panic Disorder on 17 – 18 March 2020 and CBT: Introductory Course on 25 – 27 March 2020.
• From today we are offering you a wider range of Course Recordings – you can see some examples on this page, or search our courses for Online Courses / Recordings to browse the full list.
• Also from today we are extending the expiration date for all our recordings from 28 to 60 days without any extra cost to you. This way you have a whole 2 months to complete your chosen course and receive a BPS Approved CPD Certificate.
• We are working towards adding more courses to our Online Training Range. These courses are based on live events, with video and slides, but they have a plethora of additional features – additional viewing and reading materials, online tests throughout and at the end – with a BPS Approved Certificate available for you to print out when you've completed the training.
• We are planning to make the first chapter of EVERY online course we have available for you, for free, This way you know exactly what to expect from the course before committing to it financially. See how it works with our most popular online training on Case Formulations in CBT.
Please visit our website to continue to experience the best that SDS Seminars has to offer from wherever you are in the world.
As an aside, it is interesting to note that SDS conducted its first training course in 1990, 30 years ago. Over those three decades, we have successfully managed through all manner of circumstances – and we will manage in this instance as well.
Above all, we want you to know that we stand ready to support you with our expertise, advice and the highest level of service as we navigate together the challenges the world currently faces.
Many thanks for your confidence and trust.
Paul and Julia
Prof Paul Grantham and Dr Julia Budnik Directors